"Leslie Bassett is considered one of the most eminent composers and teachers of our time"
During recent decades, scores emerging from Leslie Bassett's studio have brought him the Pulitzer Prize (1966), the Prix de Rome (1961-63), Guggenheim Fellowships (1973, 1980), a Fulbright Fellowship to Paris (1950-51), the Naumburg Recording Award (1974), awards from the Koussevitsky Music Foundation (1971, 1991), the National Endowment for the Arts, publications, recordings, and membership in the American Academy of Arts and Letters. There have been performances by the orchestras of Philadelphia, New York, Cleveland, Boston, Los Angeles …more >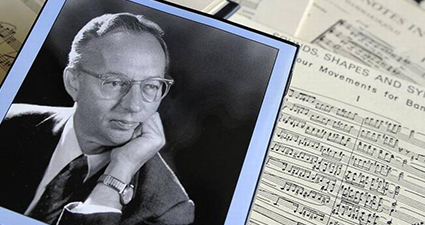 Born in Hanford, CA, (January 23, 1923), Bassett subsequently studied piano, trombone, cello and other instruments, then served as trombonist, composer and arranger with the 13th …more >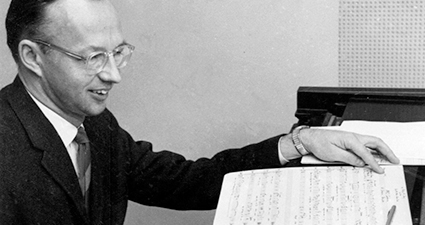 Leslie Bassett, a Pulitzer Prize-winning composer known for his lush sonorities and ecumenical instrumentation, died on Feb. 4, 2016 in Oakwood, GA. He was 93.